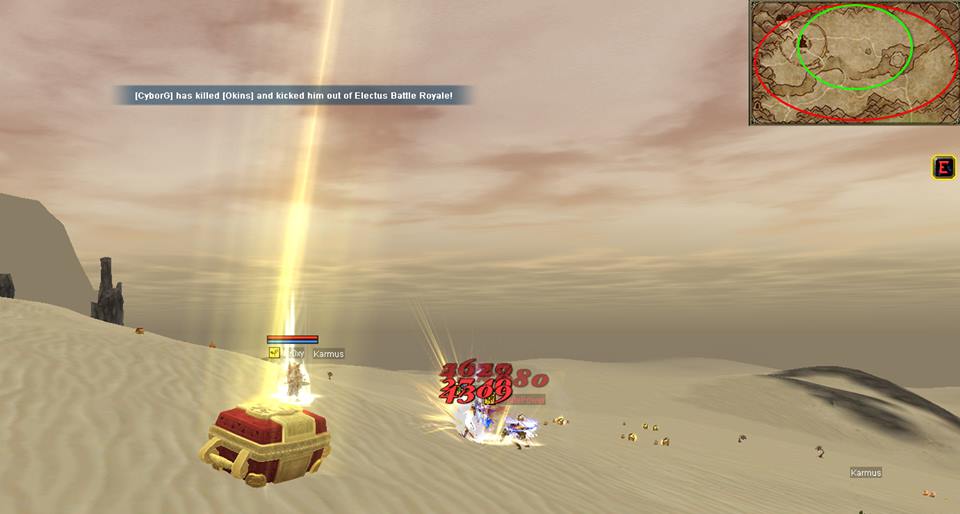 We are finally announcing two Battle Royale events every day!
Battle Royale Event will start EVERY DAY at 17:30 and 23:30 Electus Time
Reward is 750 silks in Electus EU server
Login for Battle Royale server will be online ''ONLY!'' for 5 minutes once the event starts. You will see the server under CHECK status at other times
Battle Royale Champion will receive free Electus T-Shirt and Discord Nitro Subscription from Electus Team.
HOW TO BECOME AN ELECTUS BATTLE ROYALE CHAMPION
Follow the ranking in
#battle-royale
(and soon on our website). The player with the most Battle Royale wins will become the Battle Royale Champion of the month!
The silk transactions are being investigated on daily basis and the players involved with blackmarket transactions are being punished.
Kindly be informed that any player associated with blackmarket including;

- Buying silks from players for cash
- Selling silks to players for cash
- Being a middle for transactions stated above
will get a permanent ban without any warning / notice.
Our daily checks include silk transactions via drop item, exchange, stall, guild storage, account storage, pick-pet and every possible way of transfering items.
Server Info: http://bit.ly/ElectusEUServerInfo
Download Electus EU: http://www.electus.online/downloads
Thousands of players will start to compete in Electus Europe server on the grand opening day; 9th of November, friday!
Make sure to join Electus Discord by clicking here to stay updated! ELECTUS EU DISCORD